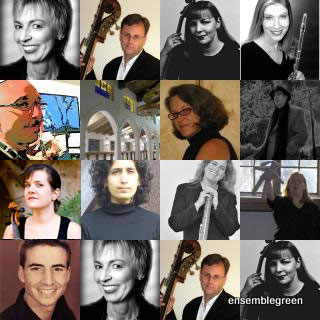 ensemble green is dedicated to the performance of the music of today. In our performances we intertwine the musical world of seminal 20th Century composers with innovative works of living west coast composers.
ensemble green members are all active in the Los Angeles musical community. ensemblegreen offers them the chance to break out of their conventional molds and champion the music of our community. We invite you to visit our performance page and attend one of the finest and freshest musical experiences in LA.

This is your chance to be involved in creating the music of tomorrow by listening, openly, intently, and actively, to the music of today.